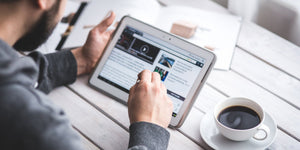 Online Courses
---
Welcome to our range of bespoke online courses. 
Learning on Demand at your finger tips with video online interactive tutorial courses on a range of Leadership, Manangement and Business development subjects.
All courses provide discussion threads, engagement with tutors and participants and a variety of resources and templates to help embed the learners experience.
The same high quality facilitation and instruction you would expect from our classroom delivery can be found with these courses.